River Information Services
River Information Services (RIS) are concept of harmonized telecommunication systems and information services in order to increase safety and efficiency of inland waterway transport and its connection with other modes of transportation. This concept joins systems for vessel tracking and tracing, display of electronic navigational charts, notices to skippers, etc. RIS is developed as an open system, available to all users of the waterways.
By the Law on Ministries, from May 2007, Directorate for Inland Waterways Plovput was authorized to develop and improve river information services in the Republic of Serbia. Implementation of RIS in Serbia was synchronized with existing European standards (EU RIS Directive, recommendations of the UN Economic Commission for Europe). That is a precondition for integration of international waterways in our country with European waterway network, with special attention to European Corridor VII (Danube River).
Plovput developed electronic navigational charts (ENC) for whole stretch of Danube River (590 km) and Tisza River (160 km) through Serbia, with compliance with Inland ECDIS Standard. In last three years four base stations were installed (Belgrade, Novi Sad, HPP Iron Gate 1, and HPP Iron Gate 2), with total coverage of over 200 km of the Danube River. At the end of 2007 RIS Center for vessel tracking and tracing in real time was opened. One of the services that Plovput is offering to the users of international waterways in Serbia is Notices to Skippers (http://nts.plovput.rs).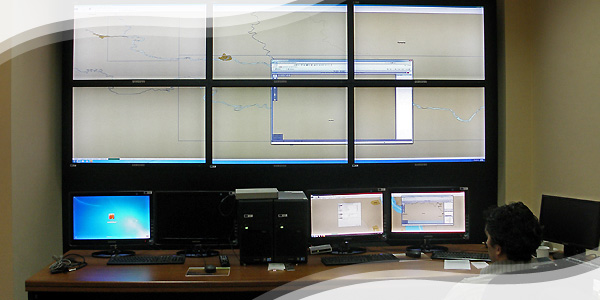 Implementation of three year project Implementation of River Information Services in Serbia, financed from IPA 2007, started in 2009. The result of this project is operational RIS system, consisting of sub-systems for tracking and tracing of vessels (18 base stations), notices to skippers, voyage planning, correction of GDP signal according to IALA standard, etc.
In 2014 the obligatory use of River Information Services (RIS) in the Republic of Serbia began, in accordance with the Regulation on the types of river information services and the beginning of their mandatory use (Official Gazette of the Republic of Serbia no. 63/13). From 01 January 2014, the use of AIS transponders on vessels are required, as well as mandatory publication of Notices to Skippers.
Having in mind its' concept and design, the RIS system in Serbia will be one of the most sophisticated systems on the whole stretch of the Danube River.